We believe loving our neighbors as ourselves begins in the front yard and at the back door.
Everyone is welcome, and everyone has something to contribute as we work together to create Beloved Community right here at home.

Gathering around the table the first and third Sunday of each month, this faith-based group celebrates God's goodness as we share communion and a meal, dive into scripture, discuss how we can apply those lessons to our daily lives, and find ways to live out our calling to love God and love neighbor. There is no charge for the meal, but contributions are welcome to help cover the cost of food.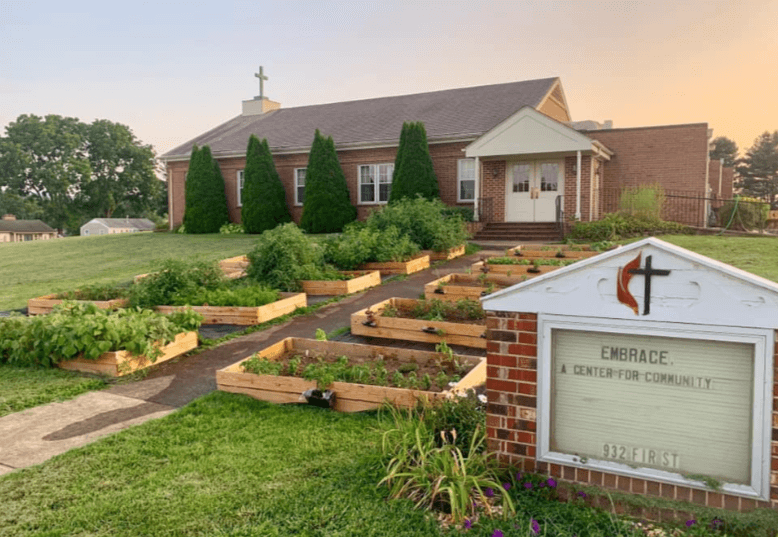 We believe everyone has a place at God's table, so we are making room. We opened up the former sanctuary, replacing pews with dining tables and comfortable chairs to transform this sacred into a place of welcome where all may seek sanctuary and sustenance. Everyone is invited, regardless of faith background, or lack of faith background. 
More than a meal, a place of belonging: Just as there is a place at the table for everyone, there's work for each person who would like to help, from preparing the space and setting the table to making the meal and cleaning up afterward. COVID-19 UPDATE:
As we work to develop safe practices for Dinner Church, we will gather virtually via Zoom from our own dinner tables. We hope to launch an outdoor picnic-style gathering option soon, where families will sit together and bring their own meal. For more information on Dinner Church or to register for a gathering, email us.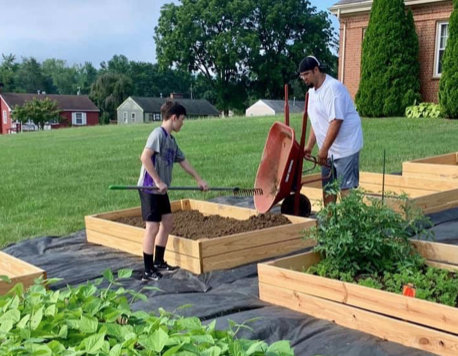 The Community Gardens at Embrace are where friends, neighbors, and families can gather to grow and harvest fresh, healthy produce and share in the bounty of God's goodness.
In its first growing season, the beds yielded hundreds of pounds of food for the the Main Street UMC Food Pantry and our free Community Table. Farm-to-table canned goods were given to neighbors and used in the Embrace Community Kitchen.
COVID-19 UPDATE:
Face coverings are required in our gardens when members of two or more families are present. Individuals and/or members of different families must maintain at least 6 feet of distance at all times. The community gardens are open to registered members and volunteers by appointment. Contact us for information or to register for a garden plot or volunteer opportunity.
prayer labyrinth
& reflection garden
The labyrinth provides a quiet place for neighbors to seek peace – for themselves, for their families, for our world. Designed and created by local families as a gift to the community, the five-circuit grass-and-stone labyrinth takes approximately 45 minutes to complete.
A variety of prayer guides are available on site to help participants make the most use of this incredible resource, and are updated seasonally or as circumstances dictate. The Labyrinth is surrounded by our Dinner Church community's grape arbor and, soon, a reflection garden.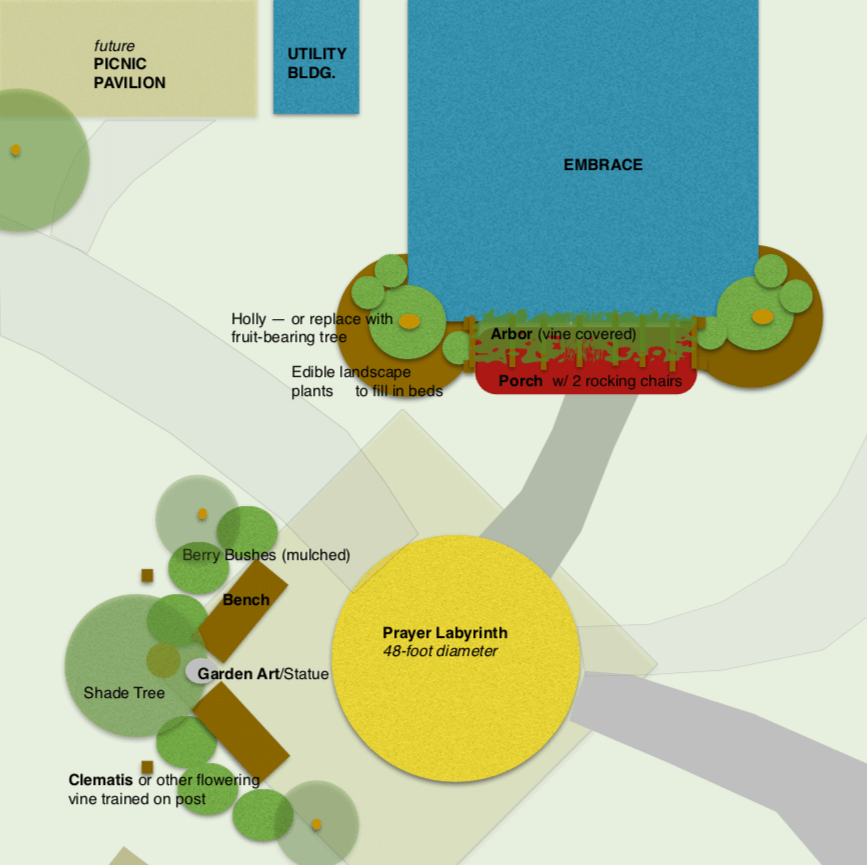 COVID-19 UPDATE:
To ensure safe social distancing on the circular paths, only one person or family may use the labyrinth at a time. Hour-long sessions on the labyrinth may be reserved on a first-come, first-served basis. Those with reservations will have priority access to the labyrinth.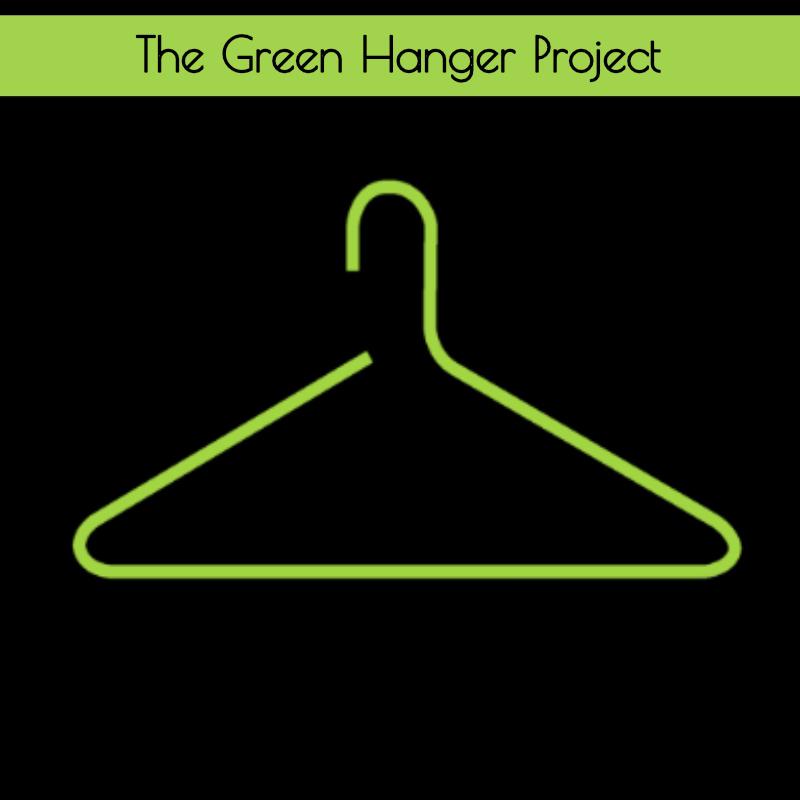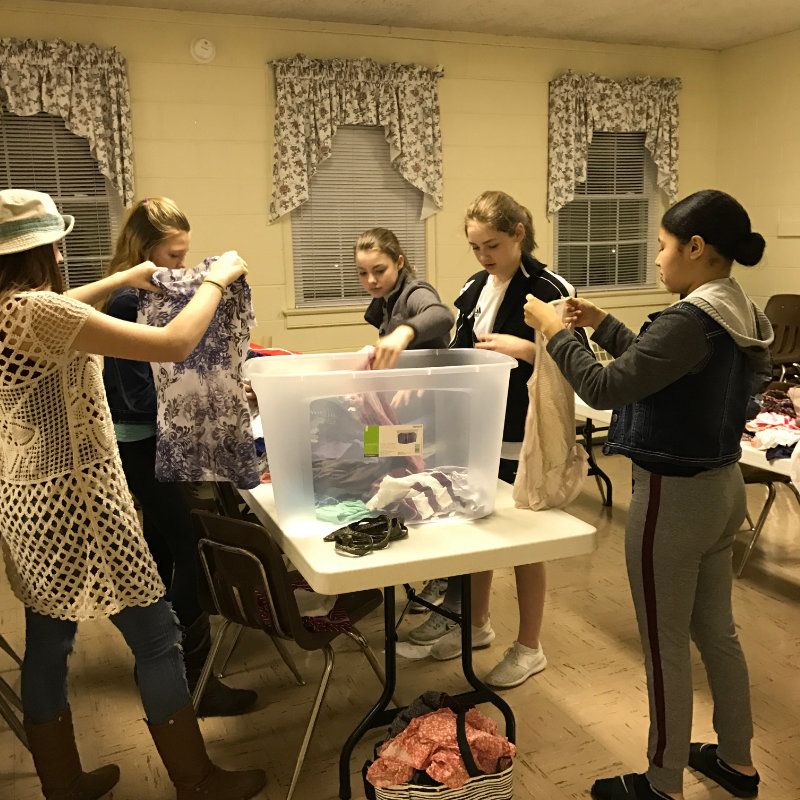 The Green Hanger Project empower teens to help their peers who are experiencing financial hardship, are members of the foster-care community, or are bullied about their appearance in a way that afford dignity to the students being served.
Through GHP, middle- and high-school students, churches, and civic groups host collection drives for fashionable teen clothing and accessories, personal care products, and school supplies. These items are then distributed through schools and not-for profit groups to middle- and high-school students in need.
In order to help struggling families stretch their budgets during the pandemic, this teen-facilitated outreach is being expanded from a warehouse operation that sources other agencies to a direct- distribution model.
GET INVOLVED
Host a collection drive.
Register your home as a standing drop-off location.

 

Sponsor a student ($25/mo).
Make a financial donation to help cover our utilities, operational supplies, and other costs.
Volunteer as a:
Shopping Angel to buy requested items that are not donated,

 

Sort-and-Stock Team Member to keep our storeroom organized and shelves filled
Smile Team Member:

 

to write notes of encouragement to be placed in pants pockets, or make small craft items to be included in monthly subscription boxes
Delivery Driver to drop off monthly subscription boxes to students who do not have transportation
Distribution Event Volunteer during our monthly curb-side pickups.
COVID-19 UPDATE:  
Due to the unprecedented level of need in our community caused by the corona virus pandemic, The Green Hanger Project will provide a teen fashion subscription to registered middle- and high-school students. Each month, GHP members will receive several outfits — selected by teens — as well as personal care products and school supplies. These packages will be distributed at a curb-side pick-up event held in the Embrace parking lot.
This peer-facilitated tutoring program pairs honor students from local middle- and high schools with their classmates for free test prep, homework help, and project completion assistance. All school supplies and project materials are provided free of charge, as is tutoring. 
Because we know that confidence is critical for success, we operate a salon and student laundry service. Registered SSC students may bring their laundry when they come for tutoring; laundry will be done on-site by a student laundry team. Once a month, SSC students may take advantage of free salon services offered by licensed cosmetologists. 
In the coming months, we will also open a student food closet.
Pre-registration is required through the student's teacher or guidance department.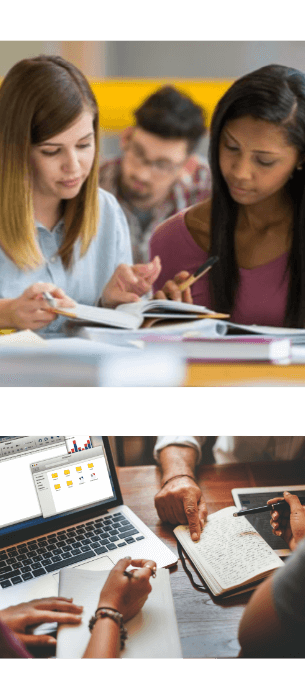 COVID-19 UPDATE:
Tutoring center operations for Fall/Winter 2020 will be assumed by the Boys and Girls Club, which will be operating from our building while fire damage in their building is being repaired. As a result, registrations are not being accepted at this time.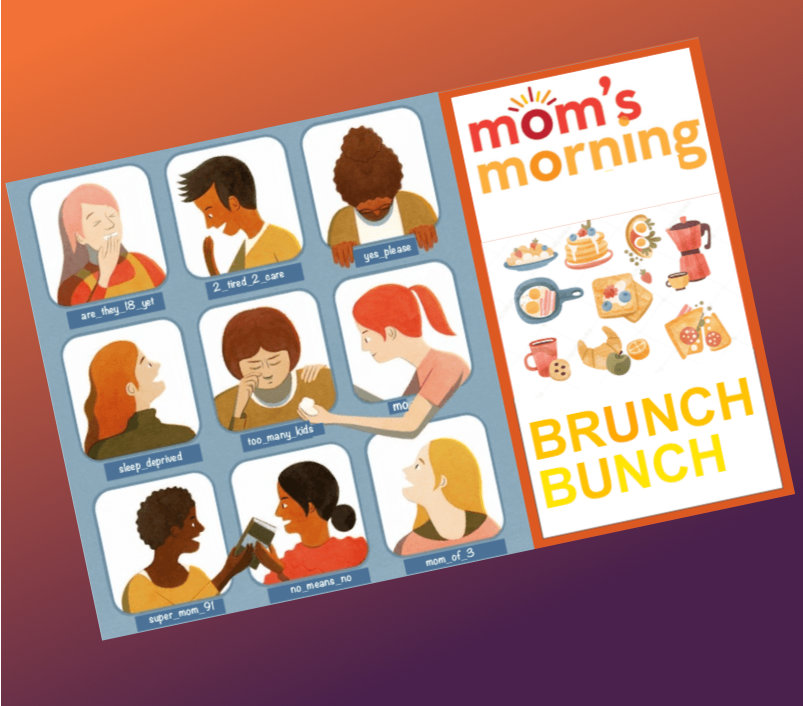 mom's morning
brunch bunch
Raising a teen is challenging for anyone, but particularly if you're struggling to make ends meet. This group meets weekly to refuel over brunch and Bible study as we sort clothes for the Green Hanger Project and sort through life's ups and downs. Participating moms are encouraged to take home to their family clothes that – due to style — are deemed not suitable for teens.
Get Involved
Let us know you'll join us for brunch
Purchase a Bible or study materials for a mom
Make a financial contribution to offset the cost of food.
COVID-19 UPDATE:
Due to the corona virus pandemic, this group meets online and through email and text messaging.
At Embrace, we believe a strong and healthy community is only possible when everyone has a place at the table. On Wednesdays, some of those tables are covered with plarn as differently abled adults from some of our local residential program descend on Embrace for the community's most creative recycling project.
Plarn, or plastic yarn, is made from plastic grocery bags and crafted into sleeping mats for our brothers and sisters who struggle with homelessness.
Because of it's water-resistant quality, the mats help our neighbors stay dry while providing a soft, insulated surface on which to sleep. These mats are easily rolled up and light-weight for portability.
Our Plarn Pros also fashion their yard into tote bags which will be sold in our fair trade market to help offset programming costs.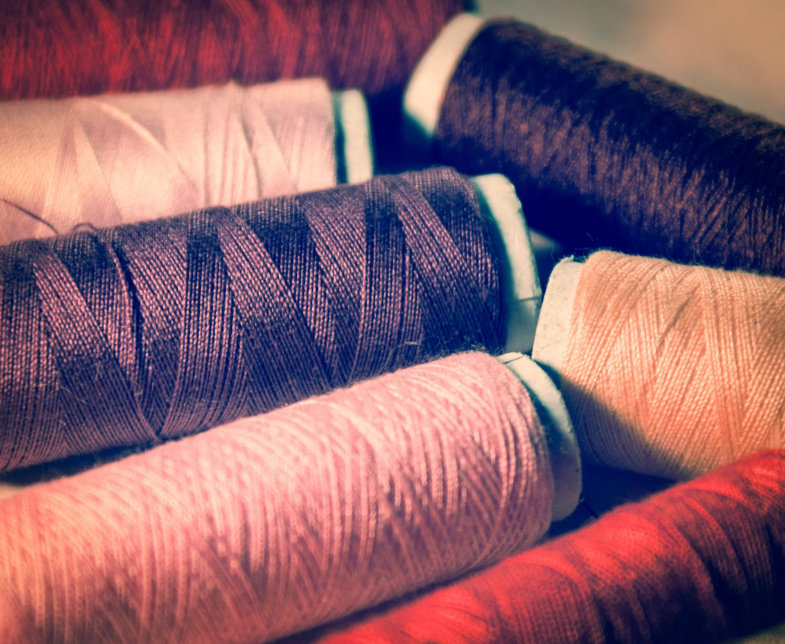 COVID-19 UPDATE:
As our building is closed for regular programming to prevent community spread of the corona virus, our Plarn Pros are doing their work off-site.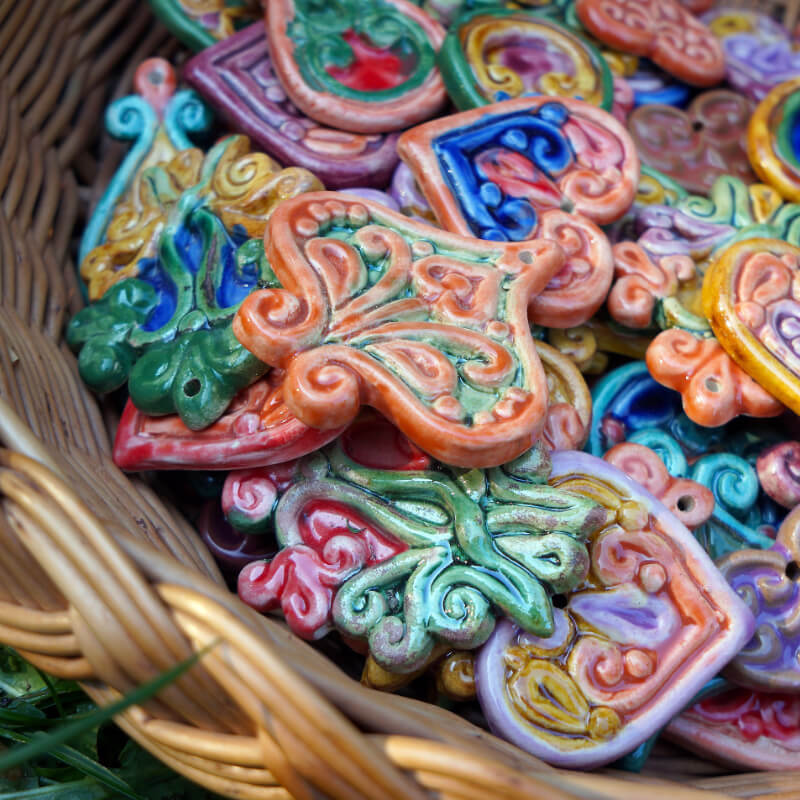 COMING SOON
Embrace will open a Fair Trade Market featuring the goods and wares of local artists and craftsperson. This market will help support the work of Embrace while affording area residents with an opportunity to better support themselves and their families. If you are interested in participating, either as a vendor, volunteer, or in getting the word out, please contact us.
With the corona virus threatening the health of our community, our volunteers went door to door looking for neighbors in need and recruiting helpers. As a result, we are forming a network of neighbors who are helping each other with everything from laundry and taking out the trash to grocery pick up.
In the months to come, we hope to expand this program so that each person in our community is watched over by people of compassion who are willing to help when help is needed. This will include watching over our students as they walk to and from school to ensure they are safe.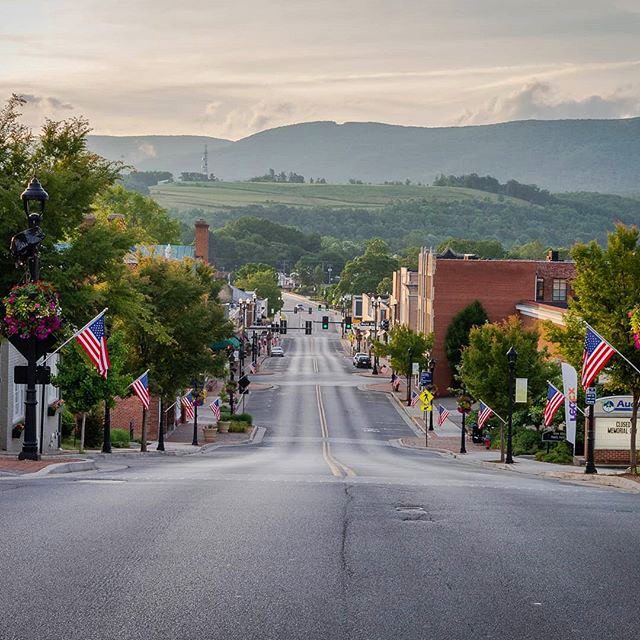 COVID-19 UPDATE:
In order to prevent the spread of the virus, we will not send volunteers into private homes. Volunteers will wear a face covering and maintain 6 feet of protective distance.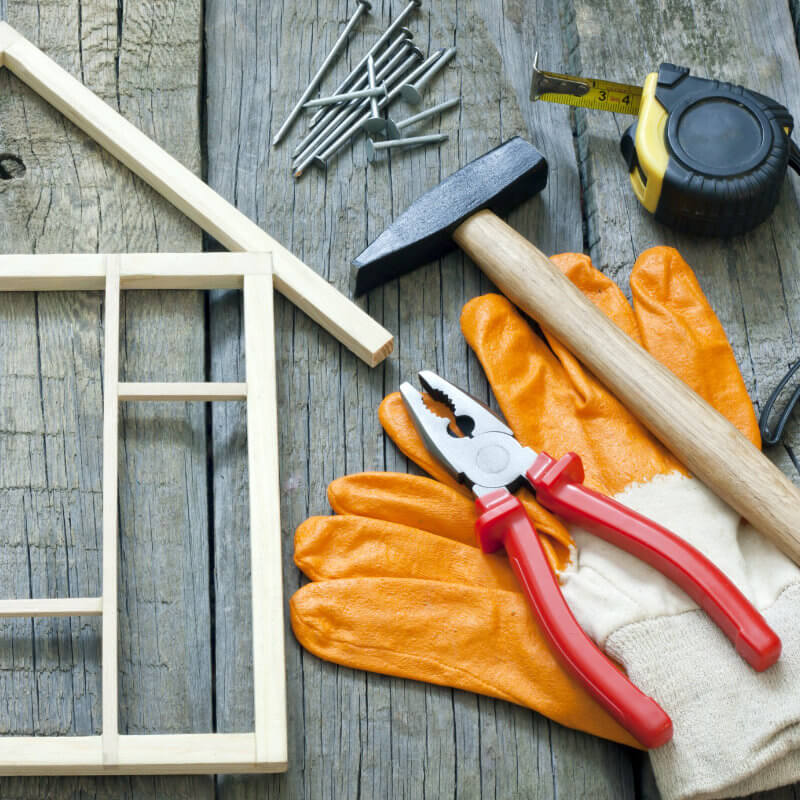 mission work
opportunities
As part of our Neighborhood Watch and Care Program, we partner with the UM ARMY (United Methodist Action Reach-out Mission by Youth) and other church mission groups to provide free or at-cost home repair and maintenance to elderly, disabled, and low-income home owners in our community.
In the past two years, we've helped dozens of our neighbors by making their homes safer, cleaner, and more secure. 
COVID-19 UPDATE:
UM ARMY work was suspended in 2020 due to pandemic restrictions. In order to prevent the spread of the virus, we will not send volunteers into private homes. Volunteers will wear a face covering and maintain 6 feet of protective distance.
In order to maximize the impact of the resources entrusted to us, we offer the use of our space to other not-for-profits or civic groups in need of a place to gather or provide services. As part of this program, we host weekly WIC Clinics so that local residents do not have to travel to our sister city, Staunton, in order to complete their required training and check-ins. 
Through partnerships with Virginia Cooperative Extension, Promotores de Salud, Blue Ridge Area Food Bank and James Madison University, we host culinary workshops where neighbors learn to stretch their food budget as they prepare meals together and develop new cooking skills. 
We believe that a healthy community requires healthy neighbors, and to that end we host addiction recovery groups, health education clinics, support groups, and more. 
If your group wants to join us in building a stronger community and needs a place to do your good work, let's talk.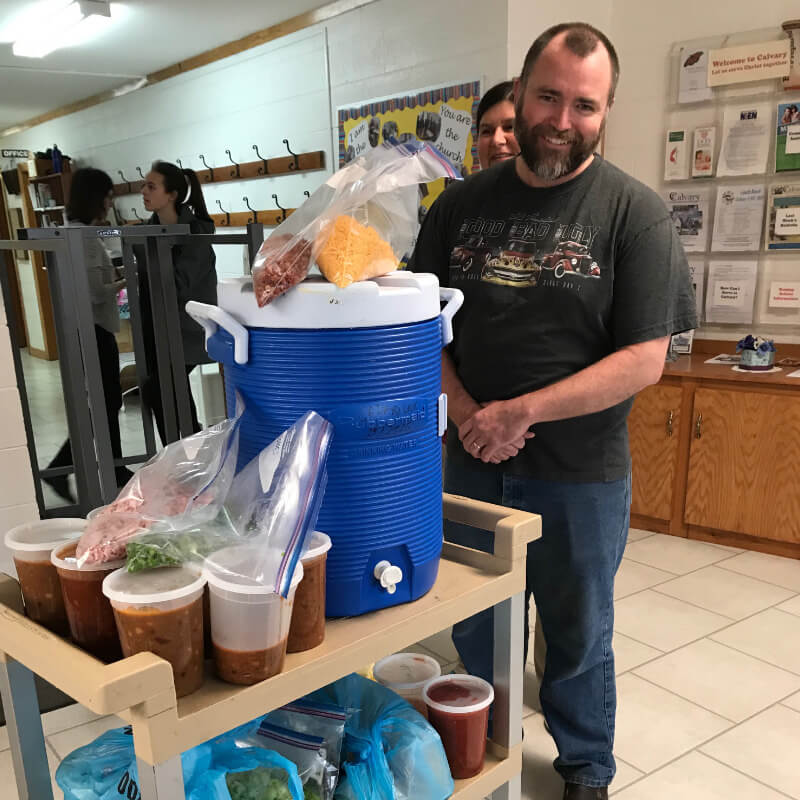 COVID-19 UPDATE:
Provision for child care is one of our community's most critical needs at this time. In response to that need, Embrace is suspending all regular daily programming INSIDE OUR BUILDING as we welcome the Waynesboro Boys and Girls Club so that they may resume operations following a fire that damaged their home.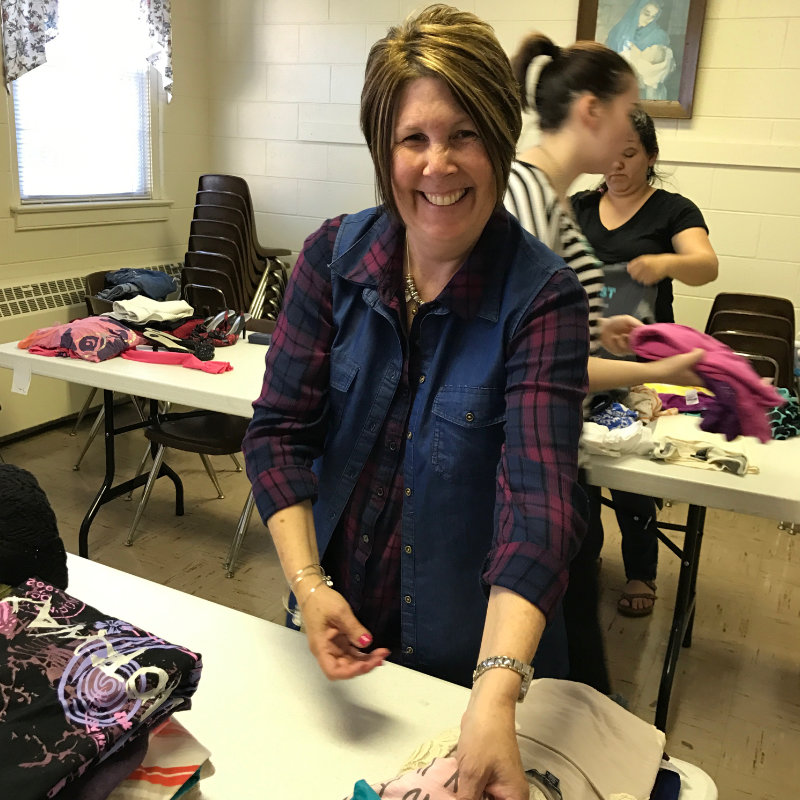 private event
rental space
During conversations we our neighbors, we learned that there is a great need for a place for people to gather. For a nominal fee, we offer our gathering space and kitchen for birthday parties and other celebrations, meetings, seminars, and other events. Contact us for more information.
COVID-19 UPDATE:
To help prevent community spread of the virus, rental of event space is not being offered at this time.